---
Strive To Thrive: Brand Ambassador, Helen Upperton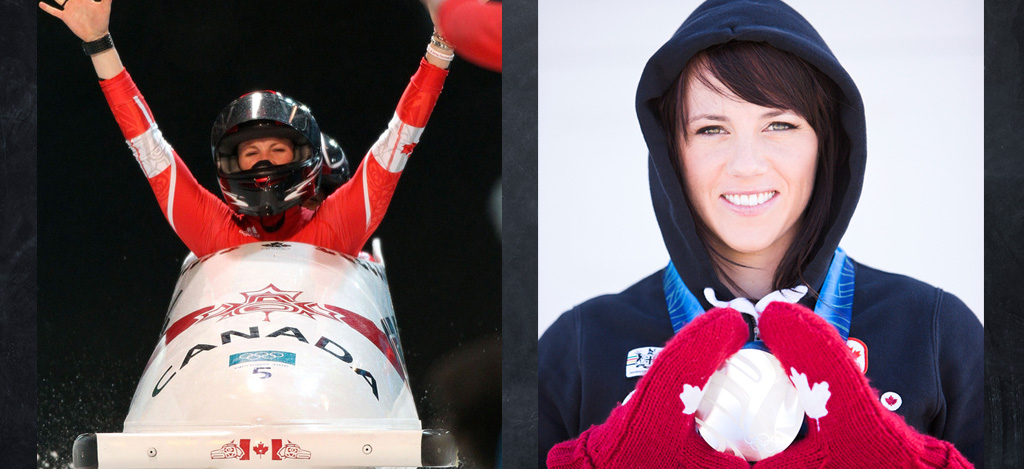 Hi everyone, Helen Upperton here! As a Brand Ambassador for Fork and Salad, I'm sharing my story with you and talking about how to live a balanced life with fitness, health, and self-love, as these are a huge part of what Fork and Salad is all about!
For a large part of my adult life, I have spent six days a week training to be the very best in the world.  It was easy to find undeniable motivation each and every day in and out of the gym to be meticulous about every detail of my health and fitness.  I had teams of people telling me what to lift, how fast to run, and what to eat.
I know what you're thinking – that sounds awful.  Having people tell me what my optimal body composition should be for performance was a humbling experience but when you are chasing Olympic medals, it's necessary.  I would follow some pretty extreme meal plans in order to achieve my goals.  Now that I'm retired from competition, I'm learning how to navigate this new life of recreational fitness and nutrition for health.
Now that I'm in my mid 30's and I don't have 6 hours a day to spend in the gym, I have to learn to love my body, which is no longer treated like a high-performance race car. It's tough not to be hyper critical of oneself when you've been in a high performance sport environment all of your life, but I could say the same thing about society in general.
Even for someone who has been taught a lot about exercise, nutrition and performance the journey of finding balance in my life, maintaining good health and loving myself is a constant challenge.
So here are my three success factors for balancing fitness, health and self-love:
Motivation
A good routine
Enjoyment
Health and well-being is all about building good habits and getting into a good routine.  Since retiring from competition I've tried all kinds of food plans, diets and work-out regimes all with the goal of finding something that fits me and my lifestyle.   Sure, the extreme diets and meal plans work, but for how long?  These diets are rarely sustainable.  I want to make this point clear; real positive change needs to become a way of living – not a crash diet or a quick fitness trend and it has to work for YOU.
We are all different; our bodies, our lives, our schedules and of course, the activities we enjoy.  For example, motivation for me has come in the form of signing myself up for some kind of activity that puts me out of my comfort zone.  Since retiring four years ago, I've kept active through a variety of pursuits, from joining a soccer team, completing two half marathons and sprint triathlons, and surviving Spartan races and Tough Mudders. I know you may be thinking, "But you're an Olympian!", but trust me, it's been an incredibly challenging and slow process to adapt to these new activities.
Every day it is still a fight against my genetics but trying new activities and pushing myself physically makes me happy!  Getting out of your comfort zone and trying a new athletic challenge is something I highly recommend for everyone.
When it comes to my nutrition, I try my best to work on portion control along with a healthy balance of natural food (which is why I'm really excited to be partnering with Fork and Salad.  That means lots and lots of good veggies, healthy protein, unprocessed grains and of course a little bit of discipline. All of this is exponentially easier when I take time to plan my meals and stay organized.
To all of you out there struggling with how you feel physically and emotionally, and wondering how to start to make positive change, I would say you are not alone. Don't beat yourself up.  The goal of pursuing positive changes in health, fitness and nutrition is to feeling good and loving yourself.   Find a great reason to be healthier, set a good routine and do activities that make you happy!  Run, walk, bike, swim, dance, laugh.  Just move.  And now I'm off to follow my own advice…
Make sure to follow along on the Fork and Salad social accounts (see below) for inspiration about living a healthy, balanced life (plus a ton of mouth-watering menu items!).
-Helen Upperton
Follow us here: